The guidances have been written by AZSAB members and it covers all necessary information and tips for incoming students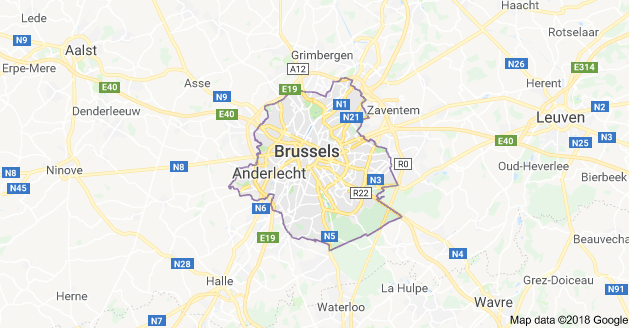 This guide is meant to help you settle into life in Brussels. It is designed mostly with information to cover the most important aspects of student life in this city. Brussels is the capital of the European Union. Most of the European Institutions, including European Parliament and European Commission, NATO headquarters in the EU, many representations to Belgium, Benelux countries, and EU, and numerous NGOs, think tanks, and consultancy organizations are all located in this heart of Europe. This gives students a unique opportunity to apply for internships at these institutions and organizations, a chance that should not be dismissed; indeed, many young people all around the World come to Brussels to use this opportunity. 
Brussels, due to its strategic location as the heart of Europe, is a very multicultural city. You can meet here people from many different nationalities and hear different languages spoken in the streets. Every week there are conferences and networking events organized by different people and entities. Usually, it is very easy to get registered to these events and strongly advised to attend to learn more about the opportunities in Brussels, meet new people, network, and learn new things from experts (do not forget to have your business cards with you). 
For the ones who want to get more directly involved as an aspiring youth and make contacts, it is advised to become a member of a youth organization. These organizations are comprised of young volunteers, who organize events, such as networking, conferences, or visits. There are many types of youth organizations in Brussels, but the most active ones are Youth Atlantic Treaty Association (YATA) Belgium, Young Professionals in Foreign Policy, Young Transatlantic Network of Future Leaders, and Belgian Youth Diplomacy. 
Belgium has three national languages; French, Dutch, and German. In Brussels people mostly speak in French, Dutch, and English. 
There are several higher educational establishments and here we will be citing the most known ones: 
Université Libre de Bruxelles (ULB).
The main language of instruction here is French, however, there are still programs and opportunities to also study in English.  –
Website
.
Solvay Brussels School of Economics and Management
Solvay is a school of economics and management and one of the most known schools of the ULB. The main languages of instruction here are French and English. 
Institut d'Études Européennes (IEE)
IEE is ULB's Institute for European Studies. The main language of instruction here is English. – 
Website
. 
Vrije Universiteit Brussel (VUB)
The main language of instruction here is Dutch, however, there are still programs and opportunities to also study in English.  –
Website
. 
Institute of European Studies (IES)
IES is VUB's Institute for European Studies. The main language of instruction here is in English. –
Website
. 
European First International and Interdisciplinary B.A in the Social Sciences
A joint program by the universities of Ghent and VUB, allows students to do their bachelors in English. –
Website
. 
Erasmus University College Brussels
The main language of instruction here is Dutch, however, there are still programs and opportunities to also study in English.  –
Website
. 
Vesalius College
In this international studies oriented university, the main language of instruction is English. –
Website
. 
Registration at the Universities
Procedures for the registration at the higher educational institutions in Brussels follow more or less a similar path. 
First of all, you are required to enroll as a student at the Registrar's Office of your educational establishment. Upon your arrival to the university during the registration period, you will most probably be given a booklet or sent an email detailing the steps you need to take to become a registered student. After your enrollment you will receive a student card and a registration certificate (you might need to access your student portal to print out your registration certificate). 
Before or after the registration, you will be asked to pay a tuition fee. University will provide details of payment to you. 
Registration at Municipal Office
After your registration at the university, you must also register at your municipality. 
Brussels is divided into nineteen municipalities (communes in French and gemeinden in Dutch). You need to go to the municipality in which you are residing, through do take into consideration that a person working at the municipal office might not know English; in this case, take with you someone who knows French or Dutch to help in translation. You would also need to take into account their opening hours; some of the municipal offices tend to be busy and residents come one or two hours before the opening hours to take a place in line. 
At the municipal office, they would ask to present your registration certificate from the university, paper stating that you are registered at a health insurance company in Belgium, passport, ID photo, housing rent contract, and paper stating that you have a bank account in Belgium. 
After that a police officer will come to check if you are living in the address you have provided. This is a requirement in Belgium when moving to a new housing and Belgians are also getting checked. 
Around two weeks after your visit to the municipal office, you would get a letter with a code. This is a code of your ID card. You would need to take this letter to the municipal office, where they would activate and give you your ID card. 
Bank Account and Health Insurance
They would most probably ask you to open a bank account when applying for a visa. Most of the students use ING bank as it already has an agreement with universities concerning student accounts and its branches exist in many university campuses. ING workers tend to be friendly and helpful. It is suffice to contact them and explain your situation and they will help you out with the opening of the account. 
It is also obligatory for all the Belgian residents to have a Belgian health insurance. Many students opt for Partena, which it is effective and cheap. Partena offices are located in several locations around the Brussels, but the most used office is the one in the center of the city, situated at Boulevard Anspach 1, near DeBrouckere station. After registering at the insurance, they will give label sticks and envelops with Partena address already written on them. Doctors give papers to visiting patients for health insurance. You would need to stick one of the label sticks at the required place in the paper, put it into the envelope given to you, and sent it by post to get the reimbursement for your doctor fee. Label sticks have your insurance number inscribed on them. 
You can get an accommodation either from a university dormitory or renting your own place. Not all of the students are eligible for a dormitory room at the university. 
There are several ways of searching for places to rent:
Your university might have an office, which can advice where to rent. 

Students might have a Facebook page, where they are looking for roommates or new tenants to replace them when they leave. 

From websites such Airbnb and immoweb
Most of the students rent at Ixelles municipality of Brussels, because it is close to universities and there are many other students living there. 
Rent Contract
Rent contract is concluded between a tenant and a landlord. You will sign a contract specifying the details of rent. Those contracts tend to be made in the same template, but pay attention to the duration of rent; you might be signing a contract for nine instead of one or two years. Also, try to pay rent through bank transfer. If you are paying cash, it is advised to make your landlord sign a paper at each payment stating the amount paid and date. This is done to have a proof that rent was being paid. 
Apart from rent contract, you will be also signing a guarantee contract. Guarantee fee is an obligation for every tenant in Brussels. As a guarantee fee, you give two or three months of rent worth as a guarantee, which is put into a closed bank account until you decide to leave the apartment. This money can be removed only with the signature of both you and landlord.  When you leave the apartment, if there are broken things that need to be repaired or if you leave before the end of the contract, landlord will keep part of the guarantee to itself to repair damages caused by you. 
When paying and making a guarantee contract and fee be cautious as many people get cheated on this part of the renting procedure. First of all, make sure that you make a signed contract. Secondly, do not give guarantee money by hand, no matter how well wishing your landlord looks like. Put that money into a closed guarantee account. The guarantee accounts are special types of accounts and require both your and your landlord's signature to be opened and closed. Otherwise, when leaving the apartment, you will have no proof that you gave guarantee money and would not be able to claim in back. 
You have to notify your landlord with an official letter at least three months in advance before the termination of the rent contact, if you decide to leave. 
In Belgium, different companies run each region's transportation. In Brussels, public transportation is run by STIB. You cannot use your STIB ticket in other cities of Brussels. Some of the De Lijn (Flanders region) buses also run in Brussels zone, but STIB ticket are not usable for their transport. 
STIB agencies are located in various counters at metro stations. They are called BOOTIK as is written on top of them. Except the most often used BOOTIK of DeBrouckere is located outside, but very close to the metro station, at Rue de l'Eveque 2. 
Students less than 26 years old and studying at public universities in Brussels have a discount. To get a discount you would need to present a relevant paper issued by your university at a BOOTIK. 
Unemployed people also have a right to a discount. For that, they would need to present a relevant paper by their health insurance at a BOOTIK. 
STIB cards can be charged from counters located at most of the stops, however, to benefit from the discount, one would need to present the relevant paper to a STIB worker at one of the BOOTIKs. 
STIB has monthly and yearly subscriptions, which you can use in an unlimited quantity after the payment of the fee and until the date of expiry. Yearly subscription is cheaper than the monthly one. It is also possible to charge your STIB card for limited number of uses, such as 5 or 10 jumps, at counters at stops (this is an option used by people who do not use transportation very often and by visitors). 
To use STIB transportation one would need to get a MOBIB card at any BOOTIK by presenting your ID card or any other suitable document if it is a visitor. It is also possible to buy 1 jump tickets from drivers when getting into a transportation or online, through a driver might not have any tickets left or might not have a change. 
When visiting other parts of Belgium, not run by STIB, it is possible to buy tickets for their transportation online as well. 
Trains
In Belgium trains are run by SNCB. Train stations are Gare Centrale, Gare du Midi, Gare du Nord, Schuman, and Gare d'Etterbeek. Tickets for SNCB transportation can be bought from employees from counters at tram stops or self-serve counters by entering the details of the type of a ticket you want. 
It is also possible to get an SNCB subscription for people often traveling by train. There are possible subscription discounts based on different category of customers. There are also weekend discounts. 
There are many cafes and places to study in Brussels. The most known ones are:
VUB and ULB University Libraries. 
Sport Café located at the sports complex of VUB. It is a big café, with friendly staff, and good Internet, where many students study, eat, and drink. 
Leopold Café Press situated at Avenue de Tervueren 107. 
Workshop Café situated at Avenue Louise 146. 
Inform your municipal office (commune) that you are leaving. 

Inform your health insurance. 

Inform your landlord with an official letter at least three months in advance before the termination of your contract. 

Close your bank account. 

Inform other contacts/institutions that you are leaving. 
Ask for advice from your university's relevant office. 
It is also possible to give your CV to cafes and shops located at the university campus or nearby.