4     5
The guidances have been written by AZSAB members and it covers all necessary information and tips for incoming students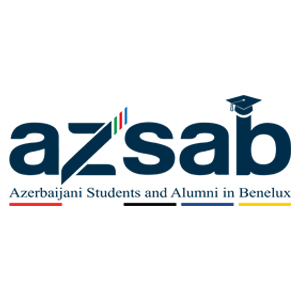 It is a small, yet very multicultural country with its three official languages being French, German and Luxembourgish. The country corresponds almost 3 percent territory of Azerbaijan. Economically the country is not that small and is considered the top country in the world for the GDP per person category inhabited by over 600000 people.
It is considered as one of the main financial centers of Europe, and 2nd in the world for the number of investment funds (over 14,000.00 funds have been registered which have dozens of trillion assets under management).
The main university is the University of Luxembourg which offers Bachelor's, Masters and Ph.D. degrees in numerous subject areas such as Medicine, Law, Languages, Psychology, Education, Economics, Computer Science, or Social Sciences. The courses are usually taught in three languages including French, German and English. The university has been among the top 200 universities according to the times higher university guide rating which is an unbelievable result for any institution to get listed in this position in a very short period. By visiting the website of the university, you can browse the offered programs and check the language of instruction, requirements, tuition fees (most of them are usually around 200 euros, but some programs are over 1000-12000 euros per semester) for each course.
Visa application procedure
Please note that after receiving an official offer letter from the university you need to apply the "authorization to stay" form, which enables you to get a Schengen visa and enter the country. If you apply from Azerbaijan, you can contact Luxembourg Embassy in Moscow or in Ankara for the Schengen visa. 
Students can open accounts in the following banks below for free or for very tiny amount per year (up to 20 EUR)
 ING Luxembourg (recommended, fully online functional banking)
Transport is free in Luxembourg for all students and will be free for everyone starting from 2020 March.
Mobiliteit.lu with its application available on Play and Apple store is a good tool to plan your journey. 
The Grand Duchy currently has a network of 600km of cycle paths. You can download veloh application for the bike rental which is free for the first half an hour, followed by fractional cost for each hour.
Bicycle rental services are available all around the country and the cities of Luxembourg and Esch-sur-Alzette have an operational self-service rental bike system. Other towns and villages are launching pilot schemes for bike rental. Please follow the link for more details regarding bike rental. veloh.lu — bike rental scheme in Luxembourg City and Esch-sur-Alzette.
Although accommodation prices are very high in the country, the university offers relatively less expensive dormitory rooms starting from 325 euros per room in kind of flat-share style dormitories. Otherwise, you should try to find accommodation on your own and should be ready to spend between 500 up to 1200 for the shared flat rooms or for a small studio.
The websites below are very helpful to find any kind of accommodation:
Athome.lu

Wortimmo.lu

Immotop.lu
You can also check Facebook groups:
Flatshare Luxembourg
Colocation Luxembourg
Luxembourg Housing, Rooms, Flats, Apartments
University library is the best to study. It is busy most of the time, but still you find a spot there. Other buildings of the university are also available for studying, but they are not open at the weekends.