The guidances have been written by AZSAB members and it covers all necessary information and tips for incoming students
Written by:
IBRAHIM HUSEYNOV
Updated by:
NURLAN AVAZLI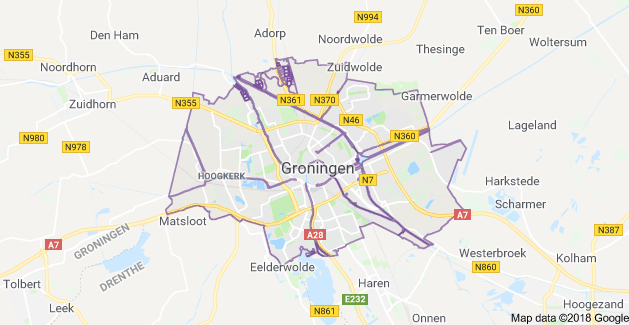 This guide is prepared in order to assist you to get basic information about Groningen. In the subsections below, you will be introduced with registration, accommodation, banking procedures. Moreover, additional sections will notify you about study and entertainment places to attend for potential Groningen residents. We hope that you will have a wonderful stay in Groningen and make great memories in this place. 
In order to register as a resident in Groningen, you will have to make at appointment at Gemeente Groningen. The website is also provided in English for international residents. You will need to bring the necessary documents with you, which will include your ID, Passport and the rental contract. The procedure is easy and once the registration is completed, you will get a letter sent to your address. This letter will include your BSN number, which every resident living in the Netherlands must have. The link for the website is provided below. 
Once you have arrived at Groningen, you will need a Dutch bank account, since it is the most convenient way to pay your university and rental fees. Various banks exist in the Netherlands, which include the most famous ones such as ING and ABN AMRO. Opening a Dutch bank account is also a simple procedure, and you can complete this process by visiting the offices of your chosen bank in your area. ING and ABN AMRO have their applications for both Android and IOS, which make it easier to pay, transfer money and track your expenses. If you give or receive many payment requests on your daily life, Tikkie is a good application to use. As in the registration process, you should also bring the necessary documents to the bank if you intend to open an account, which will have to include your ID, Passport and rental contract and BSN number (optional). Besides the mobile phone application, you will also have the access to your account from the web, using the website of the bank of your choice.
Links to the bank websites: 
We would advise you to get a bicycle as soon as possible when you arrive to Groningen. Most of the places you may visit will be in 20 minutes bike ride away, depending on where you live. Bicycles can be found on various facebook pages, which you can find by making a simple facebook search with terms such as "bicycles for sale in Groningen". If you intend to get a brand new bicycle, there are many bike shops in town. You should also get a good lock for your bike, because without a lock your bike will get stolen. If you are an exchange student and only will live in Groningen in less than 6 months, then we you can hire a bike as well, paying around 10 euros per month.
Initially, after your arrival, you will need to catch a bus to visit necessary places. You can get an OV chip card from the Groningen Central Station. There is special equipment in the station to top up your chipcard and you can scan it in the bus, just right after you enter the bus and right before you leave the bus. The distance you travelled is calculated and withdrawn from your account, but usually, for an average distance it will be around 1-1.5 euros. In case you do not have a chipcard, you can also pay with cash, however this option will be more expensive, as it will cost 2.5 euros. OV chipcard is also used in trains, and it is highly recommended to get one. 
There are some cheap flights from Groningen to London and to Krakow, Poland. You can also include this information in your thought in case you need a quick getaway from the study in order to reboot. 
Accommodation is one of the complex problems that the city of Groningen faces. The number of international students coming to the city has been increasing at a steady rate, therefore, it is getting harder and harder to find a room to stay when the new study year starts. We would recommend you to start your search for a room at least 3 months prior to the date your study begins. Every year in September the accommodation crisis occurs and some students stay with their friends, at hostels or even in tents. Therefore, please start your search for a room as early as possible. Some possibilities which can be used in order to find a room are given below.
1. SSH organization
SSH is an organization that offers rooms to only first-year and exchange students. Therefore, if you belong to one of the two categories, this would be an ideal option for you. The organization owns multiple student houses, and you can choose a room in one of them. In order to do so, you can complete the procedure on the website (ssh.nl). The student houses which SSH offer are mostly international, therefore, we would advise you to live in a student house in order to increase your social circle and make friends.
2. Kamernet.nl
Kamernet.nl is a website where you buy a monthly subscription and contact the landlords of the rooms directly. It is not guaranteed that the subscription will get you a room, however, it will increase your chances to do so. 
3. Housing agencies
You can find a room through a housing agency as well, however, you will need to pay agency fees, which differ, depending on the agency. Usually, the fees are the same as your 1st-month rent. For instance, if the agency finds you a room where you have to pay 300 euros per month to stay, the agency fee will equal 300 euros as well. 
4. Lefier
Lefier is a non-profit housing organization, which we highly recommend to you. You need to pay 30 euros in order to get a Lefier card, and every month 1 point will be added to your account. This card won't get you a room immediately, however, after 1 or 2 years, there will be enough points in your account to choose any room that lefier offers. The system works in a way that Lefier posts its available rooms at the website lefier.nl and between the applicants of the room whoever has the most points gets the chance to rent it for an indefinite period. If you are an exchange student, there is a small chance that you can get a room through Lefier. However, if you intend to study/stay in Groningen for more than 2 years, then we would definitely recommend Lefier. 
Another option is Facebook groups; you can find many groups by typing "Rooms in Groningen". In general, there are 2 ways to utilize the groups. The first one is directly posting about your request on searching for a room or flat by giving information about yourself and the budget. Also include that you are a non-EU citizen.  The second one is messaging where people are looking for roommates or flatmates. Either way, you should not forget that rooms are scarce and you should text a lot of people to have a chance. Be aware, there are many scammers trying to profit from students' desperation. You should keep an open eye on and never ever transfer money before seeing them in reality. 
The library of the University of Groningen is a famous destination for students to study. The building has 4 floors, which include separate study rooms, computer rooms, canteens on each floor. The area is quite calm and the atmosphere is perfect to study. In the exam period, only the University of Groningen students can enter this library, however, in general everyone can use this facility to study. The library also has an application, where you can check the availability of computers and opening hours. 
The public library is also an option to consider, however, its opening hours are limited and it is not open on Sundays.
When it is an exam period, it becomes difficult to find a place to study, since both libraries are totally full during that time. There are several cafes which have study atmospheres, such as Launch Café, Coffeecompany, Black and Bloom. You can consider these options as well, but you should also keep in mind that even though coffee places open early in the morning, they get closed at 6 p.m. If you are deeply interested in studying, enjoying coffee with a lot of superior bicycles insight, take a time to visit "Spaak Koffie en Koers". it is yet another place close to the University Library.