The guidances have been written by AZSAB members and it covers all necessary information and tips for incoming students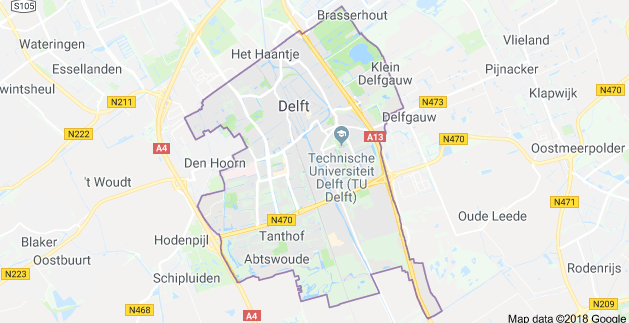 Delft is a city and municipality in the province of South Holland, Netherlands. It is located between Rotterdam, to the southeast, and The Hague, to the northwest. Together with them, it is part of both Rotterdam–The Hague metropolitan area and the Randstad.
Delft is a popular tourist attraction in the country. It is home to Delft University of Technology (TU Delft), regarded as center of technological research and development in the Netherlands, Delft Blue pottery and the currently reigning House of Orange-Nassau. Historically, Delft played a highly influential role in the Dutch Golden Age. Delft has a special place in the history of microbiology. In terms of science and technology, thanks to the pioneering contributions of Antonie van Leeuwenhoek and Martinus Beijerinck, Delft can be considered to be the true birthplace of microbiology, with its several sub-disciplines such as bacteriology, protozoology, and virology.
Once you are admitted to the university you will receive a confirmation letter. Then you will need to transfer 1 year's tuition fee and living expenses (around 25,000 euros) to the bank account of the university by 1 July. If you change your mind before 1 September, you will get a full refund. Otherwise, you will get your living expenses (around 10,000 euros) back when you register at the university.
Finally, if you wait the result of scholarship program in Azerbaijan do not worry about the payment. The company or government will pay the amount back to you are announced as a winner of the scholarship program.
You can check the following websites for the scholarship programmes in the Netherlands. The chances are not high, but there is.
Visa application procedure
After your money transfer the international office of the university will contact and help you about all the procedure you have to follow such as accommodation and application form of the embassy.
There is no Embassy of the Netherlands in Baku, it is in Tbilisi. So, you will send all the documents by e-mail (you will be informed by the university). When you grant a visa, you will go to Tbilisi with your passport and get your visa (you wait around 5-6 hours).
When you come to the Netherlands you first have to register at the university and at the municipality. You can also ask the university to open a bank account for you, which will be ABN AMRO. During registration days at the university you can do all necessary meetings without going to the municipality or bank.
You can also open a bank account for yourself when you are in the Netherlands. However, then you have to wait for your BSN number, which will take around 3-4 weeks to have. If you do it yourself ING bank is preferable as it is free for students while ABN AMRO requires 14 euros per year.
Note: In the Netherlands, most of the places do not accept a Visa/Visa Electron/Master (Credit) cards. Among the supermarket chains, Dirk, Jumbo and Lidl accept abovementioned cards (On a brighter note, they are the cheapest supermarkets as compared to others).
In Delft, you will almost always be able to reach your destination by bicycle. It is better to buy second hand bikes through Facebook groups from previous year students which are so much cheaper 
than used bikes in shops.
Train is used mostly to go to other cities, which is comfortable and easy way of transport, but it is a bit expensive. You can buy 40% discount for trains except rush hours, which is 50 euros per year. The price becomes 29 euros between November-January. You can find more information here about NS subscriptions. If you subscribe you will get your personalized OV-Chipkaart card for free. Otherwise, you have to buy an anonymous one it for 7.50 euros.
When using the train, you need to have a minimum balance of €10 on your "personal" OV-Chipkaart (€20 for "anonymous" OV-Chipkaart). 
You can all the information here about NS (train company).
Facebook Pages for used bikes:
Facebook Groups for second-hand goods:
In Delft, accommodation is the biggest problem. Since there thousands of students look for a house or apartment, you should start searching one as soon as possible. People also look for the accommodation in nearby regions such Schiedam, Scheveningen, Rijswijk, Ypenburg even in Rotterdam and Den Haag.
DUWO is the main company that offers houses, but they work with the university. You should pay around 200 euros to have access to the portal. Who pays tuition fee first they have the access first to the portal. More information about DUWO: https://www.duwo.nl/
An average room in Delft costs somewhere between € 400 to € 550 a month. Prices vary as there are public and private housing providers. Before you accept a room, please check which bills (e.g. gas, electricity, internet, TV) are included in your rent.  
There are various options for accommodation such as Campus; Private dorms in the city; Studios; Shared apartments with other flat mates and so forth.
University library is the best to study. It is busy most of the time, but still you find a spot there. Other buildings of the university are also available for studying, but they are not open at the weekends.
Note: In case you are using an iPhone that does not recognise the above stated apps, then create a new Apple ID and choose the Netherlands among countries.
After your education in the netherlands, you shall follow the certain rules
In case you plan to work the guides below might be interesting for you
Take a look at the following websites and search for rent there!