The guidances have been written by AZSAB members and it covers all necessary information and tips for incoming students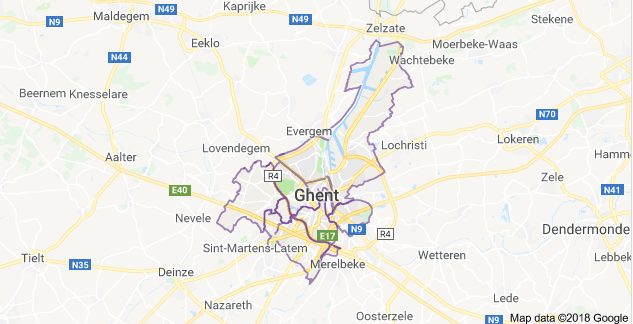 This guide is intended to provide you with practical information about matters related to your arrival, living and studying in Ghent. It reflects general information and includes useful links regarding important administrative steps and practical matters to be arranged during your stay in Belgium.
Belgium is often referred to as the heart of Europe and the centre of European politics. Hence studying here offers you an enriching educational experience and great opportunities for your future career.
Registration / Enrolment at Ghent University
First of all, upon your arrival you are required to
enroll
 as a degree student at the Registrar's Office of the University. Check the deadlines and list of required documents for enrollment on the link above.
After your enrollment you will receive:
A student card;
Your account information on oasis.ugent.be. (will be sent to you by e-mail);
As soon as your account has been activated you have to print your own certificate of enrolment from oasis.ugent.be. 
Upon your enrollment you will receive an invoice. You can pay the tuition fee: 
at the Registrar's Office with a credit card or bank card (cash will not be accepted);
or by bank transfer.
Registration at the migration office
All international students have to be registered and obtain residence permit at the Migration Office of the city of Ghent. Please note that the whole procedure of registration and obtaining of residence card may take a couple of months, therefore it is recommended to apply, as soon as possible. You shall make an appointment: 
As you may know, to apply for a long stay visa in Belgium you must be able to prove that you have sufficient resources to cover all your expenses (solvency certificate). The University opens a blocked bank account for you where you will transfer deposit covering your expenses during the period of your stay in Belgium (a minimum estimated amount is 654 euros per month). After your arrival each month, University will transfer minimum amount of 654 euros to your Belgian bank account. Therefore, it is necessary to open a bank account in Belgium shortly after arrival in order to be able to receive your funds. 
There are many branches of different banks in Ghent. Most banks are open on weekdays from 09:00 – 12:00 and from 14:00– 16:00. You can consult a list of banks in the center of Ghent on the following website:
www.goldenpages.be/banks/ghent
. 
However, local students would advise BNP Paribas Fortis. To open an account at BNP you shall provide your (1) passport, (2) certificate of enrollment from the university and (3) the document attesting your address in Ghent (rental agreement). BNP does not require any fees for opening a bank account.
Health insurance 
To have health insurance is very important because medical costs can be very high in Belgium.
Students from outside the European Economic Area (non-EEA) without a European health insurance card are obliged to take out health insurance directly with a Belgian health fund. To be able to register with the health fund as a student, you shall present to the health fund a certificate of enrolment as a student at Ghent University. For more information about the health insurance consult –
click here
. The list of authorized health funds in Ghent, in alphabetical order, can also be found at the link above.
Insurance by Ghent University
When you are officially registered at Ghent University as a student you are automatically insured, within policy conditions, for personal accident cover during university activities and on the way from and to university activities, and for civil liability during and through university activities.
It is highly recommended to find an accommodation prior to your arrival. You can rent a room provided by Ghent University or a room from a private landlord.
University Halls of Residence
Note that rooms provided by the University are in high demand; therefore it is recommended to apply online for a room at the university's dormitory as soon as you have received your letter of admission.  Benefits of the accommodation provided by the University:
The rental fees are lower than the ones on the private market;

The use of electricity, water, internet etc. is included in the rental fee;

Furniture is provided;

Facilities: a common room, a study hall, a bicycle park and a laundry room.

There are different application procedures for exchange, degree and PhD students. Prices and locations may differ. All information is available on the website of the Housing Office
www.ugent.be/housing
.
Private Market 
Prices for a room or a studio on the private housing market vary between € 363 and € 490 per month depending on the area and the type of accommodation. Normally, while renting a room from a private landlord you will be asked to pay a deposit of one (to three) months' rent. Keep in mind that you shall get acquainted with your rental agreement carefully to check whether electricity, water, internet etc. bills are included in the rental fee or not. An overview of rooms that have been inspected and approved by the City of Ghent and the Fire Department can be found on
kot.gent.be
.
Other information about private accommodation can be found on the website of the city of Ghent:
studentingent.be
  (>international students >living > accommodation).
Also you may ask the Housing Office of the University about more information on the private rented market. You can contact:
Ms. Nathalie Geeraerts
Housing Office, Home Vermeylen, Stalhof 6
Hotels, Youth Hostel, Bed & Breakfast
While searching for a living unit you could stay in a hotel or the youth hostel. Check out:
click here
Ho(s)tels:
Youth hostel:
De Draecke, Sint-Widostraat 11, 9000 Gent
Bed & Breakfast:
The most popular and advisable way to move around in Ghent is by bike.  You can rent a bike at De Fietsambassade Gent (Bike Embassy Ghent) De Fietsambassade gives Ghent University students the opportunity to rent a bike for a few months or even one year (€ 15 for 3 months / € 45 for 12months).
To rent a bike you need to bring along:
student card

your passport or identity card

a € 60 deposit and the rental price in cash

For more information visit:

Other websites:
Facebook groups:
Buses and Trams

Note that public transport in Belgium is managed on the regional level. Hence Brussels and Wallonia have separate public transport companies. For this reason the tickets are only valid in Flanders.
Single journey: in the city centre a ticket is valid for 1 hour including changes of bus/tram without restriction, price: € 3. If you buy a ticket by SMS, you pay € 2,15 (send 'DL' to 4884).

Lijnkaart: in case you will be using city buses or trams more regularly you are better off buying a 'Lijnkaart' (€ 15 in presale for 10 rides). Do not forget to stamp each time you make a trip. Valid in all Flemish cities.

Day Ticket: allows you to travel through Ghent on any tram or bus for the whole day; costs € 8.

Buzzy Pass or Omnipas: If you will be using the buses and trams for a longer period, it might be a lot cheaper to buy a 'season ticket': a 'Buzzy Pazz' or an 'Omnipas'. You can also use the season tickets in other Flemish cities and at the Belgian coast.

Train
In Ghent there are two railway stations: Gent Sint-Pieters (main station) and Gent Dampoort – which allow smooth access to the whole Belgian railway network.
If you are younger than 26, and planning to travel frequently by train you may buy a GO Pass (valid for 1 year – 10 rides (2nd class single) between two Belgian stations; € 52); so one single journey only costs € 5,2. It's possible to use the Go Pass with several people at the same time. The Go Pass is particularly advantageous for longer journeys.

If you're 26 or older, you can use the RAIL Pass. This card gives the same benefits as the GO Pass, but it costs € 77.
For more information check:
www.b-rail.be
Also ask for weekend-tickets in the stations. They are 50% cheaper.
Ghent University Library comprises the Book Tower and 10 faculty libraries almost in each University buildings. You can find all information about location, opening hours of the libraries and books availability following this link https://lib.ugent.be/en. There is also a new big public library in Ghent (De Krook) which provides extensive collection of books, CDs, DVDs etc
Before your departure make sure that you completed following necessary steps:
Deregistration process: inform the Migration Office of the City of Ghent that you are leaving (use the form provided online and hand in your residence permit) – click here;


Inform your health insurance in advance that you are leaving




Terminate your housing agreement;




Close your bank account;




Inform other contacts/institutions that you are leaving.
In case you decide to look for a student job it is recommended to contact the Ghent University Job Service. For more info follow the
link
.
Some useful websites: